2020 was a year full of big challenges. The January earthquakes impacted thousands of residents of Puerto Rico's southern region and caused severe damages to our main galleries building. A few months later, the island began facing the threat of the COVID-19 global pandemic, which caused our operations to be further limited.
Now, with your support, we can continue to promote culture, reflection and the general well-being of our communities by joining us in tracing a new, brighter future. Your assistance will help us reconstruct our iconic Edward Durell Stone building, ensuring the continuation of our legacy of contributions to the arts, culture, the academia and the communities we proudly serve.
TRACE THE FUTURE!

The Museo de Arte de Ponce has a trajectory of more than 60 years and features an occidental art collection that spans from the 28th century to today and its composed of pieces created by artists that are Puerto Rican, have Puerto Rican descendance or are residents of the island; as well as pre-columbine, African and folklorical pieces. The collection has been enjoyed by millions of people and has been featured in internationally renowned museums. It also has an in-house conservation expert team that maintains the collection as well as receives commissions from international museums.
The museum also serves as a cultural center for communities from all over the island and offers an ample and varied calendar of events, including workshops, conferences, presentations and other activities for kids and adults as well.
If you have any question or comments, please contact us: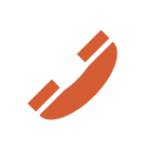 787-679-1109 ext. 401
Add your email to stay informed.